Shopping Cart
Your Cart is Empty
Thank you for your business!
You should be receiving an order confirmation from Paypal shortly.
Exit Shopping Cart
Click here to add a short description
HELLO EVERYONE! I created this page so everyone can see what a typical day is like for me working in the Apiaries. Here you will see a Bee's eye view of all the work that goes on inside the hives. You will see videos and photographs I take on a routine basis when working. My goal is to update this page often so that you as the viewer can really feel your taking part in my typical work day.
We have four Apiaries in total. We continue to maintain the health and integrity of our honey bees by thorough inspections by the State of Connecticut often during our season. All or hives are registered with the State of Connecticut as per state law. Thank you Mark Creighton Connecticut State Inspector for all your help, encouragement, and suggestions.
We photograph every occasion that we are in our bee yards. Here we will update you on our progress and you can return often to see new videos and photos.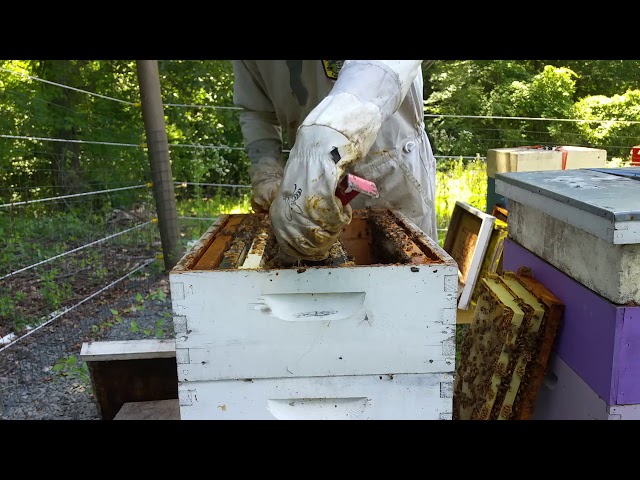 Morris Apiary Inspections
This is a video of my apiary inspections at one of my Morris Connecticut apiaries. Can you find​ the queen in this video?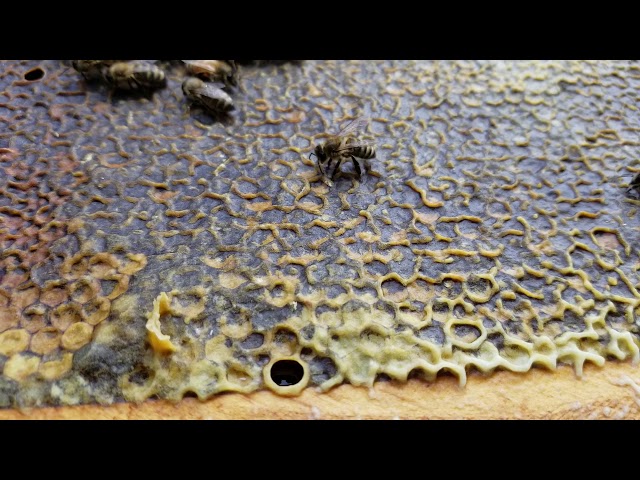 Bees Eye View Before Harvest
this is an amazing video perspective and one of my favorites... just look at thos honey frames!
Queen laying eggs upon first inspection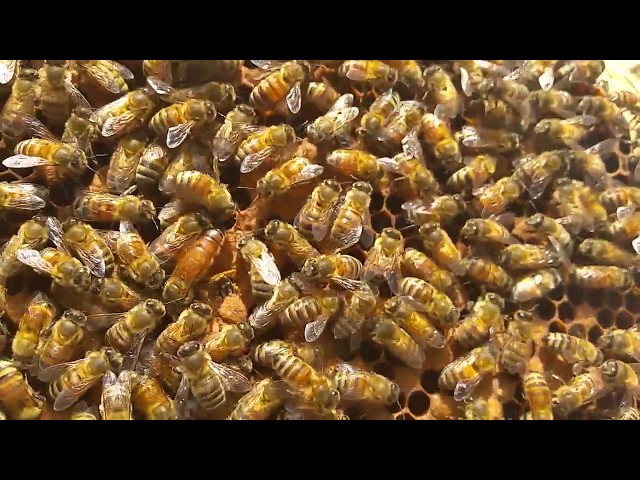 Nurse bees tending to eggs and larva.
This is a view of some nurse bees inspecting eggs and larva on a frame. Here you will see eggs and larva in different stages as well as some early capped brood.
This is a great view of larva and milk brood in cells.
Eggs and nurse bees cleaning out cells.
Here you can really see how carefully the eggs are deposited inside the cells. I prefer plastic Acorn or Pierco Frames and here is one of the best reasons I can find to use plastic frames...You can very clearing identify eggs on a black plastic frame! They are also incredibly durable and the bees just love them!
Here you can clearly see everything you should see on a frame early on. In upper and lower left corners you can see shinny nectar inside the cells and as you progress towards the middle you can clearly see egs, larva in different stages and then capped brood.
This is an image of varroa destructor found on larva upon closed brood inspection.
Varroa destructor feeding on brood
This is another image taken when inspecting closed brood. You can clearly see the varroa feeding on the brood within this opened cell.
This poor drone has a varroa on him.
Click Here to Add a Title
WE ALWAYS SUGGEST A MENTOR-SHIP WITH OTHER FELLOW BEE KEEPERS FOR SEASONED AS WELL AS NEW BEE KEEPERS!
IT'S ALWAYS GOOD TO HAVE A NETWORK OF FRIENDS TO REACH OUT TO!
On July 9th 2012 Olessa Stepanova from the WFSB CHANNEL 3 BETTER Connecticut visited our Apiary! She filmed for BETTER Connecticut. She is pictured below with me.
Click Here to Add a Title
check us out on FACEBOOK by clicking on the Find us on Facebook image ! We update our Facebook page daily as we visit our bee yard or our Humble Bee Kitchen!
Here we are refining our own bees wax! Check out the heart shaped communication hole that was in the wax that the bees made!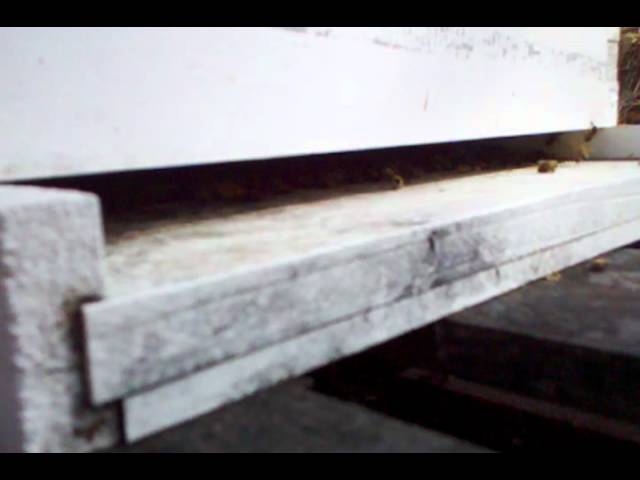 This video was uploaded from an Android phone.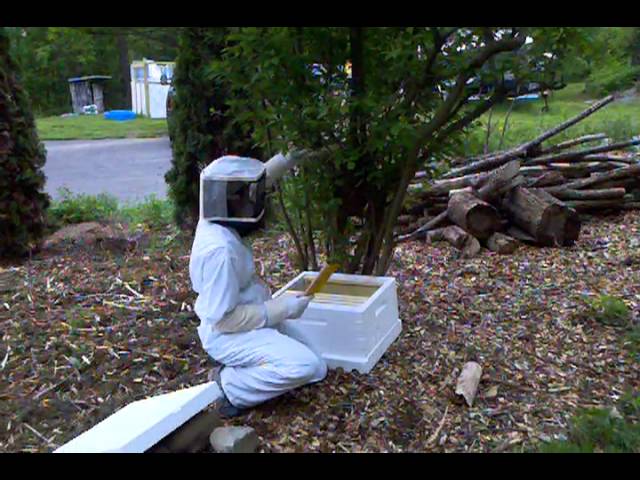 Second swarm of the season.
Hive swarm in base trunk of tree. Difficult to collect becaause you literally have to scrape and smoke the bees off the tree.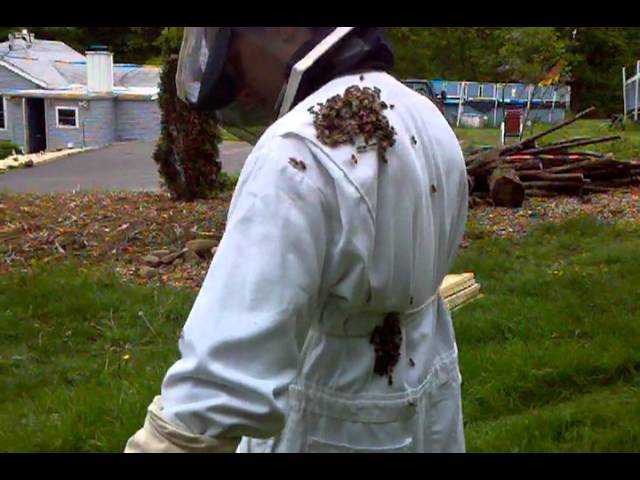 When collecting my second swarm this is what my back looked like. After stepping away most of the bees when return peacefully back to the colo y that's stll hanging on to ththe tree trunk. I did not...
/